St. Oswald's District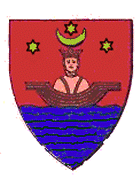 St. Oswalds, named after a long vanished Church, is a small ward in North Dunwich. It lies on the slope up from the estuary, and runs down to the docks. The docks here sees on average two to three large ships, (but not container ships) mainly from the Baltic and Eastern Europe tied up by the decaying warehouses along the front here. It's common to hear Russian, Polish, Norwegian or Finnish spoken in the traditional pubs (The Mermaid & The Raucous Shag)at the waterfront, though The Anchor has been yuppified into a seafood restaurant and tapas bar. Behind the sea front with i's 3' wall is the row of nineteenth centurywarehouses, and beyond that as you go up the slow slope towards the town centre is an area of working class Victorian terraced housing. Rents are pretty reasonable - around £220 a month for a 2 bed tiny house, so lots of working young people have joined the old ladies who have been here all their lives. There are several corner shops, and a number of pubs, the most famous of which is the Startled Swan; an Adnams pub which has somehow resisted all attempts at gentrification and repackaging for the last fifty years, and whose only concessions to modernity stretch as far as a condom machine in the gents (an exterior concrete building at bottom of garden - the ladies comprises the other half) and a fruit machine. There is no pool table, but there is a Juke Box, filled with bizzarrely inappropriate and eclectic records. It's proprietor Harold Willis serves a number of fine real ales, laothes students and generally is as cranky as it is possible to be. The Swan is popular with people who don't mind being insulted, but such tourists rarely take.
Kings Road has some larger Victorian townhouses on it, a few of which are still student houses from the property crash of the 80's; typical rent for a room in a 5 to 9 bedroom property is about £20 to £30 a week, depending on room size, £10 more with bills thrown in. Most of these houses however hold doctors sugeries, dentists, chiropracters, small hotels, and old peoples homes. A few solidly upper middle class types live here in their huge houses overlooking the teraced sprawl behind.
As you get to South Quay everything changes, and the Waterfront Development - that has a completely different feel to it - it is the regeneration area filled with trendy clubs, restaurasnts and speciality shopping, flanked by new office buildings. Moving south of St Oswalds Road the area is pretty much same as described above, but running to the High Street the roads towards the High Street end have a few carpet shops, book shops and a plethora of charity shops. A few businesses with small offices, and local printing companies operate from premises in this area. The 6th Dunwich Scout Troupe maintain a hall here. It is also the location of Dunwich Spiritualist Church, a rather impressive classical style building which was once the Corn Exchange, but which has been held by the Spiritualists since a wealthy benefactor bestowed it in the 1860's.
The High Street is in places still medieval, with occasional 1960's concrete horrors like TESCO, but the pedestrianised section near St Oswald's (yellow on the road) is very developed, and much like any other modern high street at ground level It is solid glass shop front with concrete around, or occasional brick building. I'll describe it elsewhere, but it is cloned to a high degree - NEXT, BOOTS, WH SMITH, VIRGIN, HMV, WOOLWORTHS, DEBENHAMS, BURGER KING, MACDONALDS, PIZZA HUT, BODY SHOP, TOPSHOP, etc etc