Seaway Business Park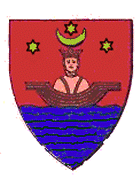 The Seaview Business Park is in central Dunwich, just off Sea Way, the 1974 dual carriageway which tore through this part of the town in the redevelopment period.
Standing on what was formerly the site of a medieval convent attached to the Greyfriars Priory, but was by 1974 squalid small housing in a maze of alleys (called "walks"). The district known as Squirrel's Corner was traditionally associated with crime, prostitution and many immigrants setled here in what was low cost housing and a vibrant community. The Council in it's wisdom decided that rather than try to clean up the block, it would be simpler to demolish it and build an "out of town" retail and business park in the centre of the city.