Dunwich, Anno Domini 1988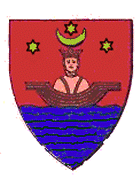 For my forthcoming Vampire the Requiem game I wanted a setting outside of my home county, but in the UK. I finally decided I would use a fictional setting. While this can be restrictive to players, I felt that could be overcome by allowing the players to help me create and imagine the setting.

Being very fond of my home county of Suffolk I toyed with the idea of a Suffolk setting. Unfortunately Suffolk has few large towns - really only Ipswich, Bury St Edmunds and Felixstowe. I had used Bury St Edmunds for my Changeling Chronicle "Three Crowns" and in several Ars Magica sagas, so I wanted something different. Also I lived in Bury St Edmunds in the time the game is set, and I wanted to avoid running a game which used the NAH, my old rpg group, as NPCs. It was fun in Changeling but I wanted Vampire to feel different.

Then I thought of Dunwich. Dunwich is still remebered in the titles of the local diocese, and in the 13th century was a major town, prospering at a time when Ipswich was in recession. The Great Storm of 1287 silted up the harbour, and the town went in to a terminal decline. Then as the years passed, the coastal defences were not maintained, and the town was lost to the sea as the cliffs eroded.

There is practically nothing left of the old town of Dunwich today, just a gravestone from the last Church to vanish. The village of Dunwich still exists a little inland as I recall, and I took the Student Parapsychology Society to the site of Dunwich a few years back, but there is really little to see.

However, as well inspiring the name of Lovecraft's fictional Dunwich, Massachusetts, which gives the bname an eerie and gothic tone immediately, Dunwich has become home to all kinds of legends and stories. While marine archaeologists and historians deny it was ever the great city with fifty churches one reads about in romantic Victorian books, it certainly was a major town, and if it had not been for the gret storm of 1287 would today be a major East Anglian port and cathedral city.

In my World of Darkness, that is exactly what happened. I have set about recreating Dunwich for the game, but Dunwich as it might have been, in 1988.
Dunwich in the Game

I have so far added